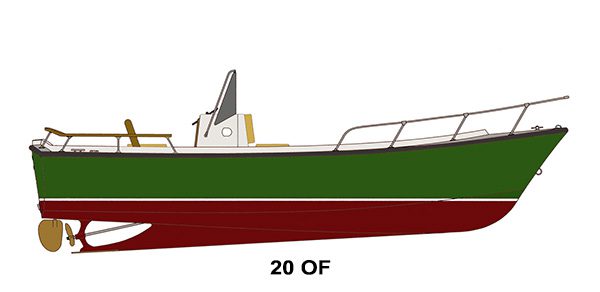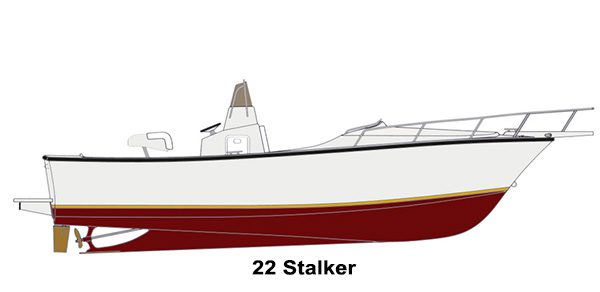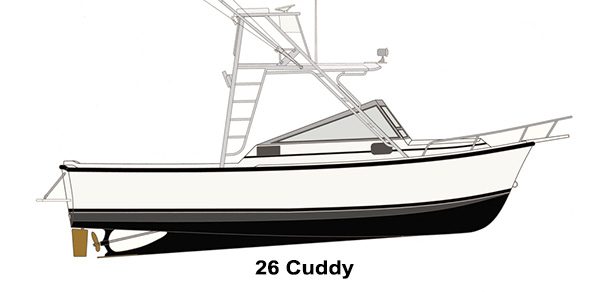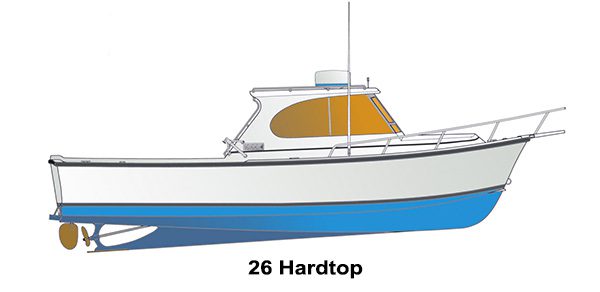 Every Shamrock is a fishing boat but the open fish model caters to the serious angler with the sole purpose of putting fish on the boat. With a wide-open deck and low gunnels, the open fish is perfect for inshore and offshore angling.
The models of Shamrock Fishing Boats include the 20 Open Fish, 22 Stalker, 26 Cuddy and 26 Hardtop.
The time-tested design of the keel drive allows for shallow water to be navigated safely without risk to running gear. Overall hull design has also proven to be one of the best in handling moderate to rough conditions safely and comfortably.
Up to 300 plus horsepower from the v8 engine can assure moderate speed and ultimate reliability whether just cruising or running from a storm.
The Shamrock 20′ Open Fish and 26′ Open Fish models have been in production since the early 1970's and remained unchanged until the early 1990's. Later models (too numerous to list here), involved many hull changes but always remained unsurpassed in their design and ability to succeed on the water.
The new Shamrock Boat company has tentative plans to reproduce the original 20′ and 26′ open fish models in the future. As for now, there are many of these hulls available on the open market in different states of repair.
The new Shamrock Boat company has the ability to locate and repair or restore these vessels to the customer's specifications and needs.
Feel free to contact us at info@shamrockboats.com or 904-509-4383 for any information on purchasing, repairing, or restoring one of these classic Shamrocks.  Be sure to check out the Classic Shamrock Forum to connect with other owners of Shamrock Fishing Boats