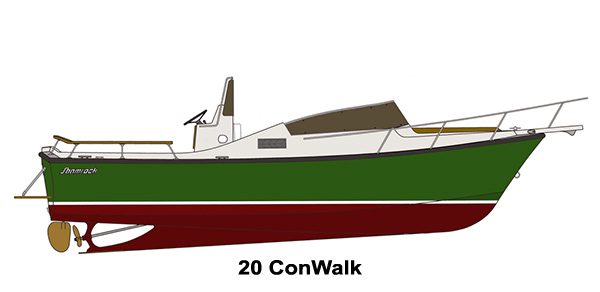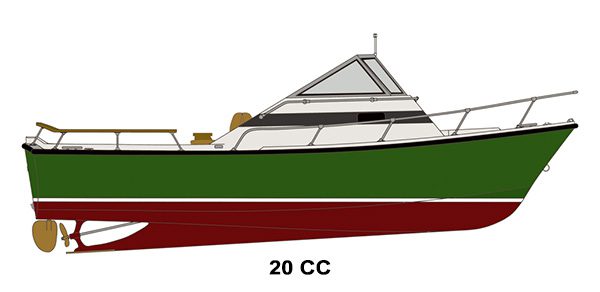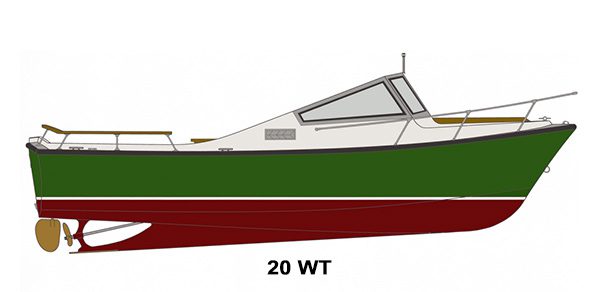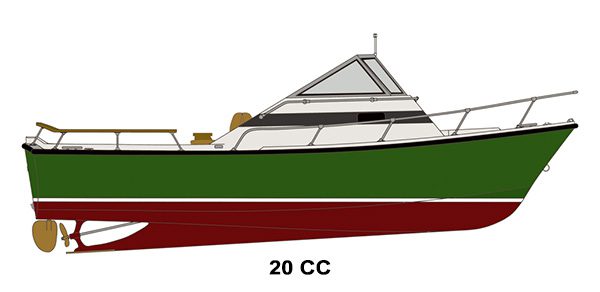 Every Shamrock is a family boat but the 20′ and 26′ Cuddy Cabins provide amenities you won't find on some of the Open Fish models. With the same proven hull design and maintenance free Keel drive, the Cuddy Cabin models are perfect for a weekend in the river or an overnight trip offshore.
With a roomy cuddy and plenty of protection from the weather, the cuddy models can be outfitted in numerous configurations to provide exactly what the customer needs.
Shamrock Family Boats
The 20′ Cuddy was one of Shamrocks most successful vessels over the years and is commonly seen pulled up on the beach for an afternoon of fun in the sun.
The 26′ model has been renowned over the years for being one of the best rough water boats produced in that size.
The 26′ Cuddy and 26′ Hard top have been documented making the crossing to the Bahamas, doing the complete Florida mini-loop and many other trips a boat of that size would not attempt.
The new Shamrock Boat company has tentative plans to reproduce these boats sometime in the future.
As for now, there are many of these boats out there in various states of repair. The new Shamrock Boat company has the ability to help locate and repair or restore these used hulls to the customer's specifications.
Feel free to contact us at info@shamrockboats.com or 904-509-4383 for more information. Be sure to check out the Classic Shamrock Forum to connect with other owners of Shamrock Family Boats