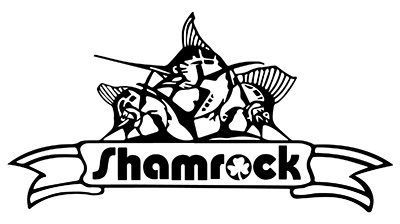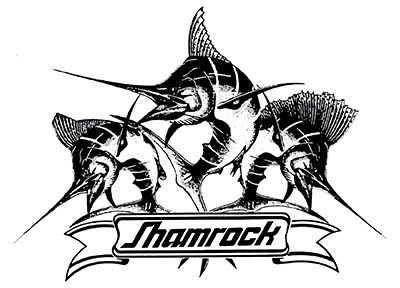 Here's a capsule history of Shamrock ownership and locations:
1971 – 1987(George Boynton) – Original company, built in Cape Coral
1988 – 1993 – WesMar (Westinghouse Marine), built in Cape Coral (wide hulls introduced 1989 (22′) – 1991 (20′), original 20′ hulls discontinued after 1993)
1994 – 2003 – KCS International (also owns Rampage and Cruisers Yachts), built in Cape Coral. The 31 GS may have been built in Rampage Yachts' Wisconsin factory (SP-II, Pocket Drive hulls introduced in ~1997/1998)
2004 – 2008 – Palmer Marine (based in WA state, Shamrocks built in Cape Coral until ~2007, then in Bladen County, NC until bankruptcy in 2008)
After KCS sold the company to Palmer Marine, there was some, renewed, hope that it would take off again but that hope went away in 2008 – economy and other factors.
(Unconfirmed) 2017 Pat Curtain purchaced rights to Shamrock. Never produced any boats under the name Shamrock.
2020 Don Learn with legal assistance researches and tracks all Copyrights, Trademarks, Patents, Corporate filings on the Shamrock boat company / Shamrock Marine inc. / Nothing active or current found.

Don Learn files Shamrock Boats Inc. as an S-Corp in Jacksonville, Florida
Files for all existing Trademarks and Copyrights Successfully
OK real quick history of the early models:
The 20's heritage was a Harkers Island wooden design originally built by a Mr. Daniels in FT Myers, FL and it had a somewhat proud stem. The boat was modified with the slick characteristic clipper bow by Mr. Wilber Storter out of Naples, FL. At some time in the design life, it was modified into an outboard with no keel. George Boynton reconstituted the design back to its original layout but in fiberglass. There were some minor handling problems with the boat so Mr. Daniels himself helped George in reshaping the keel. The boat became one of the sweetest handling small inboards around and created alot of interest. A Mr Paul Johnson liked the boat so much that he invested in George to start the fledgling company. Since Mr. Johnson owned Shamrock Knitting Mills, the company became known as Shamrock.
The 26 was George's design 100%. It was based on the basic 20 lines but with a little fuller bow. George realized the 20 narrow hull was somewhat sensitive to weight and wetness so he started creating the widebody. At speed, the boat had some characteristics that George felt didn't belong to a Shamrock so he hired Mr Jannace to help him redesign the running surface.
The 31 Grand Slam was a complete Boynton design, top to bottom. It originally was designed with super-cavitating propellers in a vented tunnel and it really hauled a$$. If I'm not mistaken it topped out over 50 mph with twin 454's. He reverted to the standard running gear as it is now equipped because the super-cavs could not back-down; very bad for a pocket sportfisher. In the meantime, I think Mr. Jannace started work on the 29 and it was finished by Mr. Dan Springer (originally designer for Bertram).
At about this time, George was starting work on the 22 and had it pretty much plugged out, but he sold the company before he was able to pull the molds. That beautiful shearline is Georges creation. I think Mr. Jannace was hired to complete the work on the 22 and its different models.
The ShamrockBoatOwnersClub.com and ClassicShamrocks.net has tons of additional detailed information on Shamrock history. We will add more info and pics as things progress.